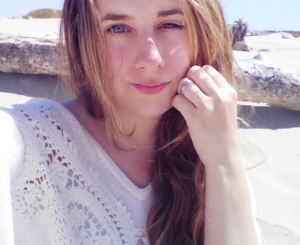 My relationship with Astrology goes back to childhood, however, with my western upbringing, I did not discover Vedanta until adulthood. Vedic Astrology was my first introduction to the Vedic sciences and its discovery felt like going home. Today, my life is immersed in Bhakti, Nitya Karma, meditation, and the sacred science of mantras.
Astrology and Vedic counseling is my way of communicating self-knowledge and cosmic-knowledge that covers all aspects of life. This is relevant to all human beings as it does not rely on any particular religion or faith. My main interest is in offering Dharmic guidance so that others can become closer to their own higher-selves and align with their highest purpose. I enjoy helping others take control of their lives through understanding karmic responsibility and the fact that our lives are a product of our actions and karma.
Star Oracles covers topics of Astrology, Spirituality, Divination, and life in general. This website is still in its infancy, please be patient <3
Technique
I use both Vedic and Western Astrology for a multilayered and comprehensive approach to chart analysis. I use horary (Prashna) Astrology, intuition, and omens to provide the most holistic view of your chart. My readings are rooted in knowledge of Sanatana Dharma and different branches of Vedic insight and wisdom.
I use Tropical Zodiac with the Middle of Mula Galactic Center ayanamsha.
Mission
To help others find purpose, meaning, and healing through Astrology and spirituality. To inspire positive change and help others use their free will to rise above karmic burdens.
To show the public the true value and depth of Astrology.