Star Oracles Mission
To help others find purpose, meaning, and healing through astrology. To inspire positive change and help others use their free will to rise above karmic burdens.
To show the public the true value and depth of astrology.
Meet your Astrologer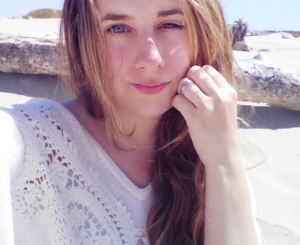 My first encounter with astrology began at an early age when I first heard about sun signs, which led to me buying astrology books whenever I had the chance. I was absolutely captivated by astrology, dream-interpretation, tarot, palmistry, or any other kind of "secret knowledge" I came across. I can recall spending some of my childhood sleepovers "reading" my friends palms or reciting the mystical meaning behind their birth days to them. I laugh when I think about my 6th grade science project, when I chose to research how the phases of the moon affected nature and our emotions.
As an adult I explored different avenues, but many of my other interests became less fulfilling as my agenda shifted more towards cultivating a sense of wellbeing and spiritual development. Astrology has become my medium for sharing this with others.
TECHNIQUE
I use both Vedic and Western astrology for a multilayered and comprehensive approach to chart analysis. I use horary astrology, intuition, and omens to provide the most holistic view of your chart. My method combines time-tested and precise techniques to provide clear and concrete answers, but my approach is always spiritually bent so that I may help you as an individual.
I use Tropical Zodiac with the Middle of Mula Galactic Center ayanamsha.
Philosophy
Reading a birth chart is a deeply personal experience that I do not take lightly. It is truly an honor to be chosen and trusted by someone to interpret their chart. For me, it is important to embrace the spiritual side of astrology – the myth, the symbolism, and the individual person I am working with, as well as using my intellect.