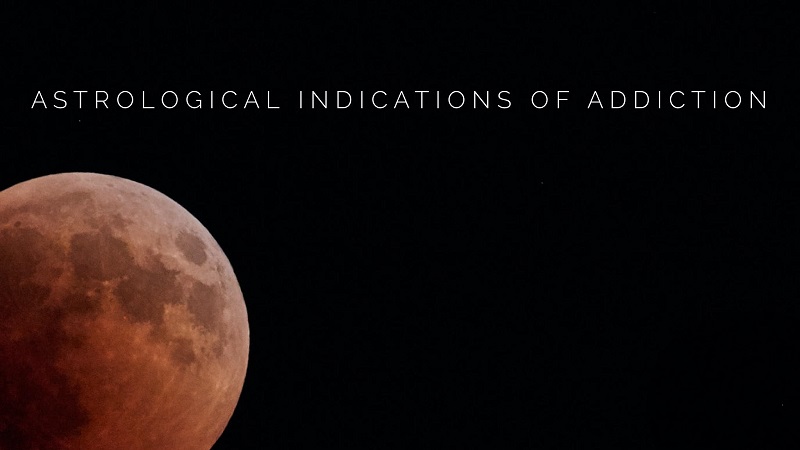 The Astrological indications of addiction seem to be largely misunderstood, as I see a lot of Astrologers and enthusiasts assigning a wide range of explanations, everything from comets, to Sun signs, and of course good 'ol Neptune. I find Neptune makes for a rather convenient scapegoat that Western Astrologers like to use…a lot. In fact, many times you'll see nearly every planet mentioned other than the most important one when it comes to matters of addiction: Venus.
This is certainly an interesting subject, and one that hits close to home, as both my parents struggled with various addictions. I've seen a lot of charts of addicts, and some things just become fool-proof indicators, which is exactly what you need for delicate subjects. So let's discuss!
Venus and Addiction – Inability to Feel Satiated
Vedic Astrologers know the role Venus plays in addictive behavior, but this piece of information seems to be missing from most practicing Western Astrology. Perhaps the mentality was that Venus = good, addiction = bad, so the connection wasn't made.
So, why Venus? Venus is the planet responsible for our sense of worldly fulfillment. That is, the fulfillment we get from our senses, including, food, sex, material items, and other substances that make us feel good. You could say that pretty much everyone is trying to get more and more Venus. When we put in the work, we want our reward to feel satisfying. This ability to feel fulfilled comes from the condition of Venus in our charts.
Venus is also balance, which is so important to life, isn't it? Most of us are searching for just the right amount of everything. The right amount of food, the right amount of work vs play, the right amount of sleep, etc. You'll quickly notice that those with addictive personalities (people with a hurt Venus) have a hard time keeping their lives balanced. Obviously, this can make them highly productive in the areas of life that are their current obsessions, but their approach to things will be extreme – for better or worse.
"When one aspect of our life takes over every other, be it work or love, we are no longer treading the middle path. We are merely dragging around the burden of our tendencies and addictions then." – Om Swami
Most people are working with something average. After all, the tendency to overindulge in at least one area of life is pretty common. A healthy Venus helps us to reach a place of balance and to feel sufficiently satisfied. To what degree we struggle with this will be indicated by how afflicted Venus is.
So, how do we judge whether Venus is strong or weak? Here are some of the other more serious afflictions that Venus typically has in the charts of those with addictions.
Afflictions that weaken Venus:
Venus-Rahu Conjunction or Squared
Venus and Saturn conjunction, opposition or 6/8 relationship
Venus Debilitated (in Virgo)
Venus Combust
Venus-Mars Conjunction or Opposition, particularly in a Kama or Dusthana house. The desire nature becomes strong and harder to satiate.
Venus in 6th, 8th, or 12th (combined with other loss factors).
If you use my chart calculator, you can see a tally of all the positive and negative aspects to your Venus.
Other Astrological Indications of Addiction
As critical as Venus is, it's not the only consideration. There are some other factors that play into it. An afflicted Moon will more likely push someone towards addictive behavior. Moon and Rahu (North Node) conjunction often disturbs a person's emotional peace and can have them looking for something to help cope with emotional lack or extremes. Saturn – Moon conjunction or strong aspects is another that, without some help, causes depression and anxiety.
So, the emotional wellbeing indicated by the Moon should always be factored in.
The North Node, Rahu, is the significator of drugs and intoxicants. Rahu influencing the ascendant or ascendant lord, the atmakaraka, or in one of the Moksha houses (4, 8th, or 12th) can indicate substance abuse.
Which Astrological Houses Indicate Addiction
If we were to assign one house to addiction, it would be the 8th house. Moon and Venus are particularly vulnerable to addiction in the 8th house.
The 12th house can create a strong desire to retreat from the pressures of the world, and with negative influences, this can include escapism through substance abuse. Also, planets in the 12th house, more than other houses, have the potential to never give their indications if combined with other loss factors. So, Venus here in poor dignity, with Rahu, Combust, or receiving aspects from Saturn can really hurt a person's ability to get any Venusian fulfillment.
Then there's the 5th house, which I don't see mentioned much but it comes up too often in practice to ignore. The Astrologer Steven Forrest has also noticed a 5th house and addiction correlation, attributing it to the fact that the 5th house is a pleasure-seeking house. Ketu or Saturn in the 5th, particularly cause some heavy pains in life and a desire to forget that pain.
Because the 4th house is happiness and emotional security, a damaged 4th house (occupied by the nodes, or Saturn, or the lord of the 4th trashed or in a dusthana) can create emotion-lead addictions.
Healing Addiction
If any Astrologer attempts to promise you a remedy for your addiction, I have to say I think they are trivializing something serious. An Astrologer can tell you what areas of life are triggering your addictions, and what planets need help, and the time periods that will be easier or more challenging. However, true improvement will always come from real-life support, changes, therapy, and the habits and choices you make in your day-to-day life.
Healing is not only possible, it is what you came here to do.
Peace,