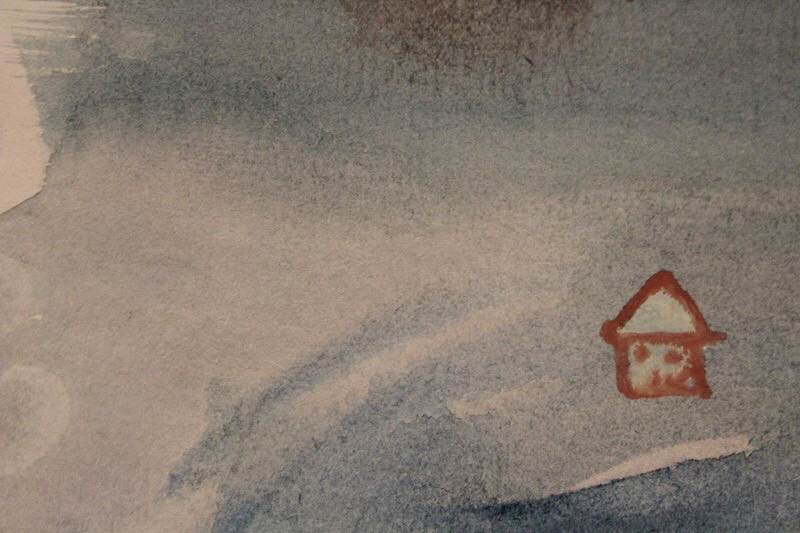 If your Atmakaraka falls in the sign of Cancer in the Navamsa, you are Cancer Svamsa (also spelled swamsha). This shows some of your unique soul traits, as well as major themes in life you're working on developing or healing.
As one of the Brahmin signs, Cancer svamsa is noted as having the best potential for spiritual growth, along with Pisces and Scorpio swamsha.
Cancer svamsa person has a few interesting themes in their life. It's one that I am intimately familiar with, and most interpretations I've seen of this svamsa leave out the major focus around home. Cancer svamsa tend to be homemakers or work from home, and though it may seem obvious, being a mother or mothering others is also part of the soul's mission in this life. They often serve as "anchors" or grounding presence in their home growing up, or after marriage. Homelife in general usually presents some challenges, as part of your soul growth is to learn about the domestic arena. Your partner is likely to have a more prominent public role, perhaps working for the Government or a high position at their job.
Because Cancer is the sign of overseas journeys and foreign residence or foreign attachments, there are strong attachments to foreign places. This is another thing about "home" with Cancer svamsa, is they can spend many years in different places or feel disconnected from home. This is a very common swamsha amongst those who live abroad. If this does not give foreign residence, it can give a foreign spouse or partnerships.
Karkaamse ca jalaadbhiitih
"And in Cancer Navamsa, fear from water" – BPHS, Effects of Karakamsa.
Because water represents our emotions, "fear from water" speaks to Cancer svamsa's tendency to suffer from unfulfilled emotional needs. The soul of the person is marked with high sensitivity, and if used properly can be incredibly healing and nurturing for others. If the Svamsa is well-aspected and in good condition, the native develops great emotional strength and courage. If negatively affected, then Cancer svamsa "drowns" in their emotions, spending long durations in low-spirits.
This great need that is not easily fulfilled often pushes them towards spirituality and their own inner awakening process. The great emotional needs of Cancer svamsa may never find human love to be enough, and thus begins the search for divine love.