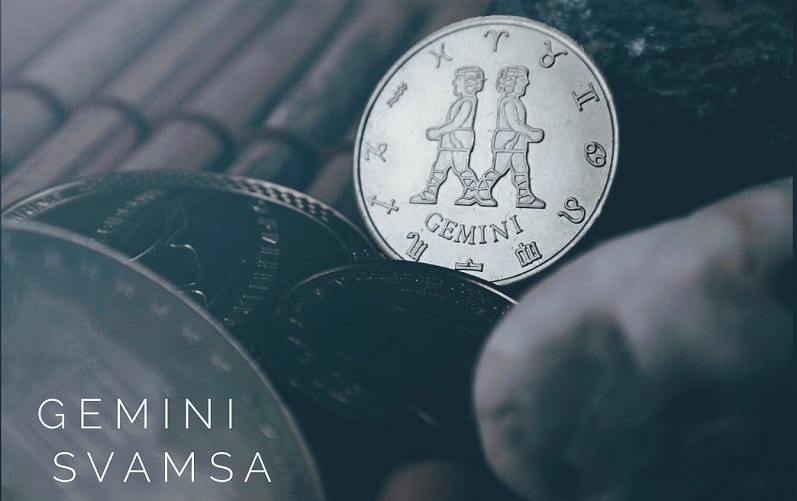 If your Atmakaraka falls in the sign of Gemini in the Navamsa, you are Gemini Svamsa (also spelled swamsha). This reveals a lot of soul lessons and potential afflictions. The interpretations Jaimini gives for the Gemini svamsa translates to "In Gemini – itches and stoutness/density." As you can see, this brief sutra doesn't offer much information. Here is my expanded interpretation based on my experience and contemplation of the sutra.
Out of all the svamsas, Gemini is the one I see most often coming to me for readings. This tells me that Gemini swamsa's have a probing mentality and thirst for knowledge that is difficult to quench. The Gemini Svamsa person works to prove themselves intellectually. This is a sign of experimentation with a strong desire to see their theories in action. They value reason and logic and their partners in life tend to be more belief-driven types – spiritual, religious, or philosophical.
Gemini svamsa's are prone to skin issues/dermatitis of some kind. Eczema, fungal issues, or just acne. This is the result of their frustration over mental concepts not being fulfilled in reality. Gemini's association with itchiness shows that they have a hard time leaving things alone. For example, letting ideas rest and not giving into over-thinking and ruminating. The "itchiness" is symbolic of feeling restless, distracted, and overwhelmed by their thoughts.
Gemini svamsa's are said to suffer from "stoutness" (weight gain). In my experience, I have not had consistent results with them having physical stoutness, but mental congestion is more common. They have a tendency to consume a lot of information, resulting in a cluttered mental space. Having a routine, a simple plan, and sticking to what works is great for this svamsa.
Lessons for Gemini Svamsa
They must learn to loosen the attachments they have to their ideas and accept things as they are. Not letting experiences be ruined by expectations is another valuable lesson for this swamsha.
Gemini svamsas can make a lot of progress by aligning their actions with their thoughts, rather than just maintaining ideas about how life should be. Learning to be adaptable is often a lesson for them. An afflicted Gemini swamsha will be agitated by life not matching up to their ideas. They may miss opportunities or be unable to see the beauty of something as it is if it does not fit into their idea of what is good and what isn't.
Separate yourself from the things that interfere or distract you from developing your skills and talents. When the Atmakaraka falling in Gemini Navamsa has beneficial aspects, they can accurately discriminate between what is beneficial and useful to them and what is not. Beneficial aspects also allow them to see the value of viewpoints other than their own, which reduces their frustration.