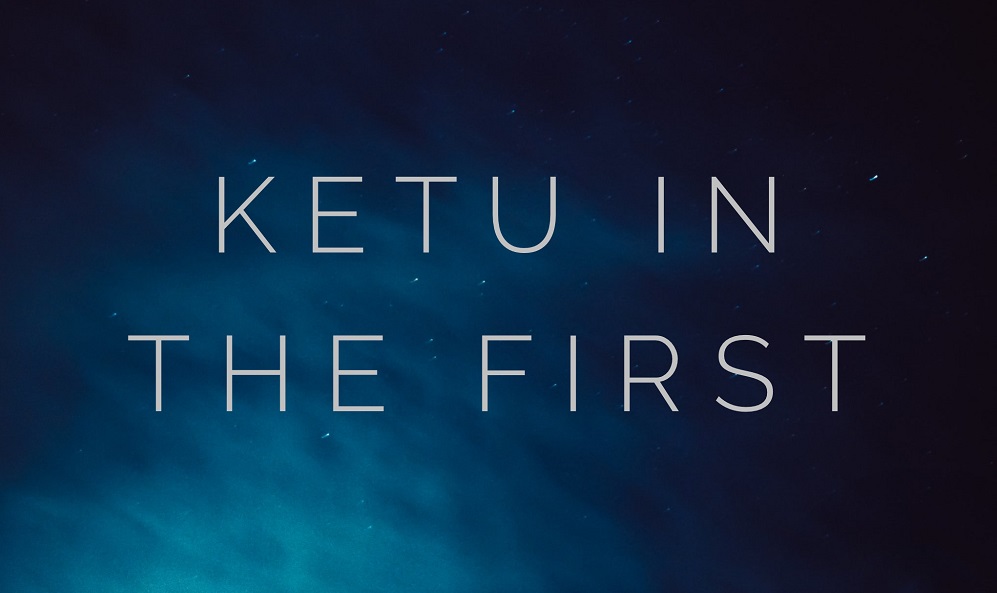 Ketu in the First, Rahu in the 7th
Whenever I'm looking at people through their Rahu and Ketu, there is always a lot to consider. I have to think about their dispositers, the dignity of the dispositer, which houses the dispositer falls in. I also have to consider if any planets conjunct the nodes, the signs they fall in, the houses they fall in, etc.
For that reason, when we talk about the nodes in the houses, there's a few different scenarios that can occur. So, while talking about Ketu in the 1st and Rahu in the 7th, I will cover some of the different ways this placement can be expressed.
Ketu, The South Node, in the first House
Here the the nodes are in angles: in a Dharma house (1st) and a Kama House (7th). This shows us that from an evolutionary perspective, the individual has spent time working on self-development and relying on themselves. You would think that this past-life experience of "knowing themselves" would produce a bold and confident personality (sometimes it does) but we have to remember that Ketu indicates a place that is "dissolving." So, first house issues (the body, the life path, and satisfaction one feels from their own actions) is starting to feel dissatisfying and sometimes, even broken.
Those with Ketu in the first house put themselves under such intense self-analysis, that they assume others are scrutinizing them too. This creates pressure to be a certain way, to be perfect. This tendency dampens their ability to be vulnerable and transparent enough with others. Ketu is also considered to be "mixed caste" which means, the person can identify with a lot of different kinds of people, but each group of friends remains compartmentalized from each other. The result of this, is instead of feeling universal acceptance, they feel no true acceptance for who they really are because one side always has to be "hidden" to fit in.
I know a decent number of people with this who have parents from two different ethnic backgrounds or parents born in another country, or friends/partners from other cultures. This all plays into this "mixed caste" theme. I haven't made a proper study of it, but it's something that's jumped out at me.
Getting Fulfillment through Others
The 7th house is a social house, a house of fair exchanges with other people and getting fulfillment through romantic partnerships. In fact, all social houses (3, 7, and 11) are reward houses because they come after the Artha (work) houses. So, those with Rahu in one of those desire houses should understand that part of their evolution in this life is social validation and to be praised for who they are.
The Ketu in first person doesn't really know how to receive this validation from others. They need to learn how to receive, how other people to fit into their lives, how other people can contribute positively and even help them. The Ketu in the first house person really wants to learn about themselves, figure themselves out. But, they often fail to realize that they have reached the limit of how much they can learn about themselves on their own. Collaborative projects, relationships, and social engagement is the new "frontier" that help them grow.
It is also possible for Ketu in the 1st to create a self-centered personality, who doesn't understand give-and-take. They may be so focused on fulfilling their own needs, that it doesn't allow room to receive from others. Their first instinct could be to think of what they need to progress in life, rather than the needs of the relationship.
Rahu, The North node, in the 7th House
The Rahu energy isn't easy, and the earliest interactions with people will have been negative or challenging. There is usually at least one story of a relationship with someone who was dramatic, needy, or "toxic" as they say. However, this doesn't have to be a life-long theme.
It is said that the nodes in angles create an unhappy married life, but I know plenty of exceptions to that rule. I know lots of strong marriage bonds with this placement. Aspects from Jupiter are particularly helpful for making marriage smoother and more fulfilling.
But the person with Rahu in 7th should take their time. They should acknowledge that relationships are serving a purpose in this life to change who they are. They should learn all they can about what a healthy relationship looks like and what a healthy partner looks like. Because Rahu is our place of inexperience, it'll take longer for these individuals to figure out what specific things they need from a partner.
Rahu in the 7th can give a partner who has Rahu conjunct important planets like Sun, Moon, or Atmakaraka. It can give a partner who feels more emotional, social, and attention-seeking. It can also give partners who are famous or foreign, but that's less common. The primary function of the Rahu in 7th partner, is to break the person out of their isolation and to get them to loosen up and just be more expressive and at peace with themselves.
Thanks for reading,