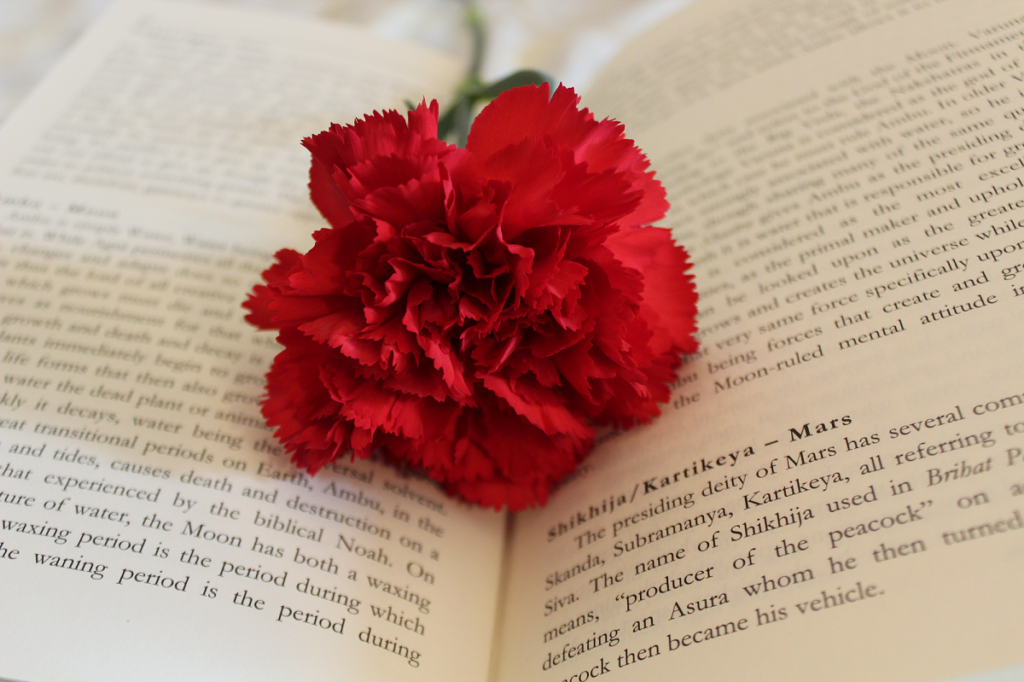 Cruel with red eyes is Mars, moving to and fro, of torn form, Pitta nature, angry, with a lean medium-­sized body, O'Twice Born."
-­‐Brihat Parashara Hora Shastra: Nature and Form of the Grahas, 24
After taking a little trip, I got off-track with my Atmakaraka descriptions. I've been trying to regain my momentum, and it was after I received a text message this morning from my Mars Atmakaraka brother that I knew it was time to get focused and stay on track. 🙂
Out of all the Atmakaraka planets, it's probably the Mars Atmakaraka person who is least likely to be reading this description. They're too busy solving some problem or finding challenging work than looking for astrological guidance. 😉 But if you are here for yourself, or someone you know, what does it mean to have Mars as your Atmakaraka?
It is interesting that Parasharas description of Mars is "of torn form" as these individuals often do have scars, or will be wearing some kind of cast, sling, crutch, at some point in their lives. Their love of challenges, competitive spirit and action-oriented nature can lead to a lot of bumps, bruises, scars, hence, "of torn form." Funny how the ancient description, "torn" is similar to the word "ripped" that we use for someone with defined muscles (Mars also gives good muscle tone).
Mars Atmakaraka: Passionate and Competitive
Mars Atmakaraka people are passionate about their beliefs and tend to be opinionated. They are often passionately promoting their causes or how they think "things ought to be", and enjoy a debate. Mars gives energy and direction, and the Mars Atmakaraka person will need some kind of (usually intense) physical exercise to burn it off. They are naturally competitive, and they like to "train" – whether it's running, swimming, weightlifting, or martial arts.
Mars is described as being cruel, but what this really means is that Mars is so direct, efficient, and wants to stay on task, that they can seem uncaring. They are the coworkers who get very absorbed in their work and are quick to point out when something isn't being done correctly. While working they are in mission mode and don't care for small talk or distractions. So, while sometimes they aren't the most pleasant people to work with, they are the people everyone desperately wants on their team. They are the first to respond in a crisis situation, and they will be the ones who will stand up to competition.
The Mars Atmakaraka person doesn't need validation or acceptance the way other people do – they are fine working alone, and when in groups prefer to be with others with their "soldier" like mentality. They understand and appreciate group hierarchy, or at least, order.
In the classics, it is also mentioned that Mars is one of the planets that represent life in the mortal world. Those with Mars strong in their chart can cope with the hardships on Earth, as if they've been conditioned for it. They don't feel that need to escape, and their hope, feelings, or beliefs are not easily crushed by the pressures of life on Earth.
Courage and use of power
The soul desire of Mars Atmakaraka is to protect others, earn respect, and use their willpower towards something they believe in. The courage of Mars is what gives fearlessness to follow beliefs and passion no matter what the cost. But Mars Atmakaraka people will need to be careful that they don't assert themselves in a way that makes enemies of other people. Their lack of "delicacy" can rub people the wrong way. They need to learn not to become fanatical about their beliefs and look at the other side of things.
With power comes responsibility. Mars is the karaka of character, and character is always most tested when we have power. The lesson of mars as your Atmakaraka is to use your energy and willpower for good and develop strength of character.