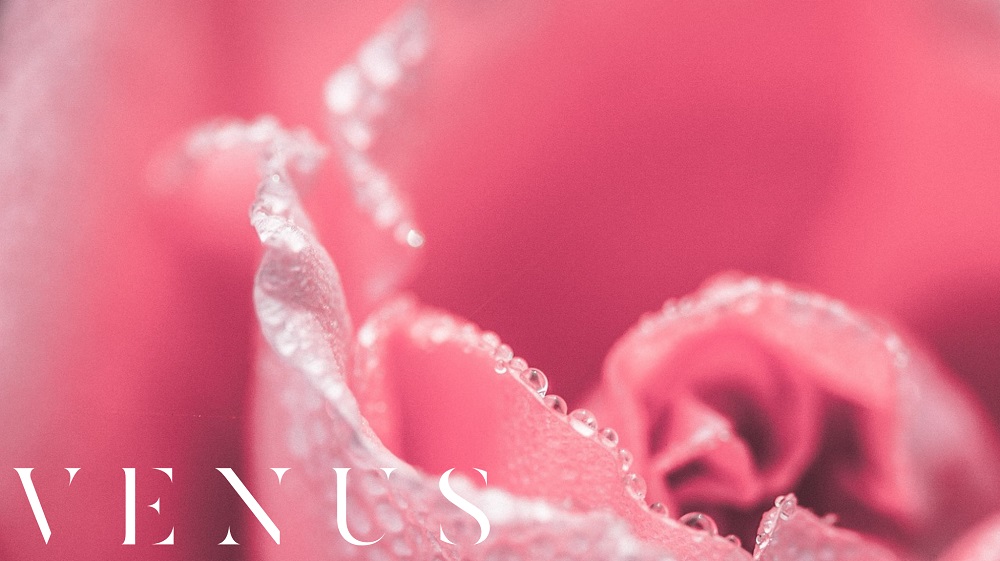 If Venus is your DaraKaraka, then your spouse is going to be producing Venus-like things in your life. The strength of Venus and its aspects will determine to what degree your spouse brings the good qualities of Venus. With a Venus DaraKaraka, your spouse will either have Venus strong/prominent in their chart, or signs of Libra and Taurus could be their Sun, Moon, or Lagna.
Venus Darakaraka will give a spouse who keeps things peaceful in the relationship and will bring an appreciation of life's comforts. They will teach you how to "take it easy" and be more fair-minded. Venus is described as being "splendid" in appearance, thus Venus Darakaraka gives a spouse that you have a high level of attraction to. With this Darakaraka, appearances are important to you and you really want a spouse who values romance and sensuality. In your relationships and marriage, you really value balance.
Venus has a lot of worldly knowledge. Venus is concerned with wealth, relationships, and making decisions that lead to greater fulfillment. If your Venus is in good dignity, then listen to your spouse's advice, especially on Venusian things (social issues, purchasing decisions, etc.) Overall, Venus Darakaraka is a caretaker, diplomatic, and sensual.
Now, check the rasi and bhava your Venus is placed in. These placements give further detail about the personality of your spouse. For example, if your Darakaraka is in the 9th, they'll be a teacher or from a foreign country. Darakaraka in the 12th can also mean they're from a foreign country. If placed in the 5th, your spouse will be creative, romantic, or very focused on children. Know the meaning of the bhava and bhava sign and apply it to your Darakaraka.
Check Venus DaraKaraka in D7 and D9 divisional charts
Venus is an important planet to look at in the D9, whether it's your DaraKaraka or not. This is because Venus is the natural Karaka for relationships and represents our married life in the Navamsa. Venus is also the natural Karaka for spouse in a man's chart. A good Venus shows whether you and your spouse are committed towards a mutual purpose, and whether or not your spouse will support your path in life.
The dignity of Venus in the D7 tells more attraction and enjoyment you have with your spouse. It shows the fun, creative, and romantic fulfillment rather than the dharmic compatibility and commitment to the marriage path.
If you're wondering what I'm talking about, read my article that explains how to figure out what planet is your DaraKaraka.