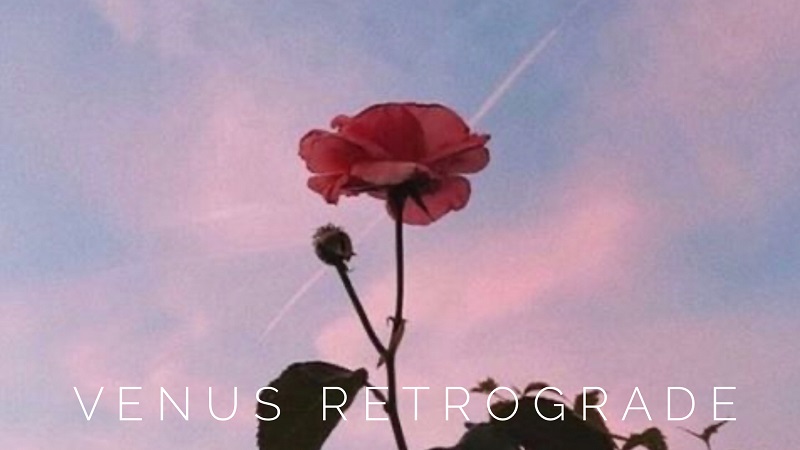 Feeling the affects of Venus Retrograde? Well, you're not alone. This one for 2020 is particularly potent, as it's happening the same month as a solar eclipse. Here I discuss the special significance of Venus retrograde when it occurs in the critical houses of Venus.
Every time a planet transits through a house, it's bringing its affects to that area of life. The transits of the slower personal planets (Jupiter and Saturn) are strongly felt, but the faster moving planets are far more subtle and take some observation to notice. For this reason, the significant transits for Mercury, Venus, and Mars are when they retrograde. Particularly when they retrograde through their critical houses.
Venus retrograde is interesting because it occurs approximately every 18 months. During this time Venus spends a little over 2 months in a sign/house – more than twice as long as it's typical 23 day duration. It's possible to go 20+ years before Venus retrogrades through one of your critical houses, making it quite a significant event.
Qualities of Venus
Venus is a very pragmatic planet, it helps a person make the best choice available to them at that time. Unlike Jupiter, it is not concerned with a political, religious, or philosophical ideal, but rather what options offer the best possible outcome or most fulfillment. A strong Venus in a chart gives the ability to make good choices where the reward is worth the amount of effort we put into something.
Themes of Venus include: balance, value/worth, love/sex/relationships, women, devotion, beauty. Venus represents the conveniences and luxuries that make life enjoyable. These themes will arise in the area of life indicated by the house Venus is transiting in your chart.
For Venus, certain houses have a more important consideration. These are the 7th, 9th, and 4th house. Below I give the meaning of Venus's transit through these houses, as well as some others at the end.
Venus Retrograde Through the Ninth House
When Venus retrogrades through our 9th house we are faced with important decisions about our path in life. These can be decisions around a career or education that change your direction in life. It can be a decision to get married, relocate, or become parent – these choices also firmly establish someone on a path.
Many people have a hard time feeling happy because they are not 100% committed to their path. They have kids but dwell on what it would be like to not have kids, or they go after a corporate career but wonder what it would have been like to be a pilates instructor instead. When Venus retrogrades through your 9th house, you are being reestablished on your path. Usually something happens to make you feel more enthusiastic or happy about your decision. Sometimes it's simply coming to terms with your choices or having to make the best possible decision with your current life circumstances.
If your 9th house is very negatively afflicted, you may come to the realization that your current chosen path is not making you happy. This will be the time you choose to pursue something different. With a positive 9th house, you'll be thinking "Wow, I'm SO glad this is what I chose to do."
Venus Retrograde Through the Seventh House
The 7th house is the natural house of Venus as well as the 11th from the 9th, so this is a reward transit for choices made regarding the 9th house (path in life, usually marriage). Whether this transit is rewarding depends on the condition of your 9th house. Those with an afflicted 9th house will become acutely aware of how their partnerships or life path is disappointing them. Right now your consciousness is being influenced by Venus and expecting a lot of fulfillment, and if it's not provided it is especially frustrating.
This is a transit of sexual development as well as a critical transit for relationships. All kinds of scenarios can arise depending on your relationship status. If single, it may bring new partners and increased sexual activity. Old partners can come up from the past or you can fixate on someone from the past. If in a relationship, then lack of affection, or "dead bedroom" scenarios reach their limit at this time. You want to come up with ways of having a more fulfilling sex life.
If your 9th house has positive influences, then you'll find yourself benefiting or gaining something that you wouldn't have if it weren't for the partnership. It could be something like children, a house, important social connections. Your spouse can start bringing in more income, or together you're able to save for something you both really wanted.
Overall, Venus retrograde through the 7th house brings your attention to the fulfillment you want from a partner. Is it balanced and realistic? It's very important during this time to be grateful for everything your partnership has brought into your life. Be aware that for this Venus retrograde 2020, Rahu is occupying the same sign. This is going to amplify things, and can can cloud your judgement, and possibly lead to affairs or some kind of sexual scandal.
Venus Retrograde Through the 4th House
Venus transiting through the 4th house brings us new comforts that make navigating difficult times smoother. During this transit we come into conveniences, like cars, or are able to beautify the home in a way that really improves our quality of life. The fourth house is the house of mental peace, home, happiness, and our mother, and it's the house where Venus has the most directional strength. Overall, Venus retrograding through this house brings more fulfillment through furniture, vehicles, art, or other things that make their home life more enjoyable.
How pleasant our home-life is often depends on our relationship with the spouse. Often times people will come up with ways of creating a more peaceful coexistence in the home with their partner.
Additional Houses
So those are the three critical houses where the results of Venus transit and retrograde are more significant. What about the other houses? Well, you can get a pretty good idea by just referencing the meaning of each house. For instance, Venus transiting the first will give you more pleasure in the body, such as recent weight loss or overall doing something to improve your appearance.
In the 5th house, this brings romantic connections (11th from the 7th) or a better relationship with your students.
In the 6th house there's a focus on health, digestion, getting things clean and orderly. Venus retrograding in the 6th can also make you realize how being a pacifist and non-confrontational is not allowing you to get your true needs met.
Venus retrograding through the 11th: Important connections are made that can advance your career, there can be an increase in income. There's a lot of action in social politics at your job, or you're gaining new female friends.
Hope you enjoyed this article and that the Venus retrograde brings more balance and peace into your life. If there's a specific house you'd like me to give the indications of, please comment below.
Peace,